Kenny Carpenter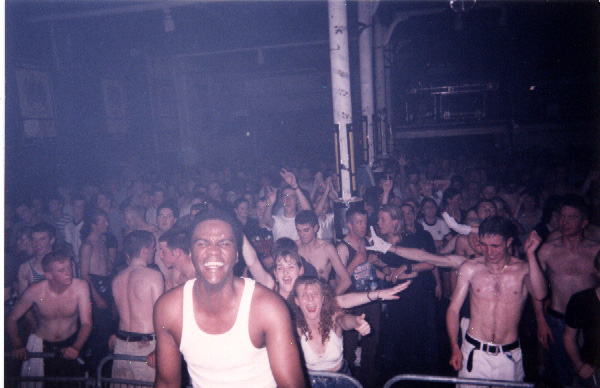 (Kenny in Dublin Ireland)
DJ Kenny Carpenter has been a dear friend for over 20 years and you can kind say he is my dj hero. Here is an interesting fact that should give aspiring DJ's some incentive to keep at your dream. Kenny was working lights and back up DJ at a club called the Inferno in Manhattan. You want to talk about being at the right place at the right time, The house Dj that night was out and Kenny was filling in and a few promoters came to check out the DJ of the Inferno and were pleasantly surprised to find Kenny playing that night. The club they were looking for a dj for was Studio 54 and the promoter was Mike Stone. That was the "big break" that launched Kenny's career from there the legend was born.
Kenny's style of music is a Deep House with a soulful twist.
Check out some of his older work From WBLS.

Mix at 6a

Mix at 6 B
Music Clips courtesy of UndergroundNYC.Com

Production and Remixing
"SET IT OFF"
Strafe
Jus Borne Records

"NO MORE HEART ACHE"
Nu Phonic
King Street Records

"THING FOR YOU"
Trudy Miller
Hott Records-London

"COME ALIVE"
Maydi Myles
K4B Records

"THIS LOVE WILL GROW"
T.S. Solomon
Downtown 161 Records

"DANCE ESSENTIALS"
Compilation
Waako Records

"TRUE LOVE"
Faylene Brown
Freetown Records-London

"TIME OF THE SEASON"
Ladbroke Groovers
MAW Records

"MUSIC"
Angel Moraes
Hot & Spicy Records

"KEN CARPENTER EP"
Ken Carpenter
Waako Records

Kenny Carpenter's Venue History
United States :
Inferno
Studio 54
Bonds International
Ozone Layer
Casino
The Tunnel
The Shelter
Sound Factory Bar
Twilo
The System
Warsaw Ballroom NYC/Miami
Tracks
Pallidium
Better Days
Vinyl Zanzibar/NJ
Roxy
Nell's Club USA
Sound Factory
Tilt
Lovelight
Irving Plaza
Paradox/Baltimore
Jackie 60
Club America/NJ
Plush
Carbon
Liquid/Miami

Italy:
Angel Of Love
Red Zone
Le Cinema
Paradiso
Prince Club
Coco Rico
Echo's
Le Club
Le Dune

Germany : Austria : Israel :
E-Werk
Volksgarden
Coliseum

Hong Kong : Greece : France :
Jimmy's Sports Bar
The Battery
Les Bains Douches
Paradisio
E'lysee Montmantre

United Kingdom :
Ministry Of Sound
The Fridge
Gardening Club
Hacienda
Hard Times Club
UK Music Factory
Republic
Jus House
Zap Club
Club Moist
Barumba
Café de Paris
The Vox Heaven
Garage City
Renaissance
Raw
Club Forest-Epping
Culture Shock
Satellite
Hammersmith -Le Paiais

Switzerland : Scotland : Ireland : Spain;
New York Club
The Tunnel
Armond Circle
Pasha-Ibisa
Aaerbar
Colours
Leisureland
Coo Club-Ibisa
Rotonde
A-Chaos
The Pod Docs

Japan :
Club Yellow
Gold
Endmax
Club Next
The Wall
Maniac Love
Club Qoo
The Cave
Club Junz
Garden Club
Precious Hall

Radio Broadcasting

United States:
1991-1995
WBLS 107.5 FM Weekly Mix Show
KISS 98.7 FM Guest Mix Show 1996
WBAI 97.1 FM Guest Mix Show

United Kingdom :
1992-1997
Choice FM Guest Mix Show
KISS FM Guest Mix Show

Japan :
1991-1996
BAY FM Monthly Mix Show
North Wave FM Monthly Mix Show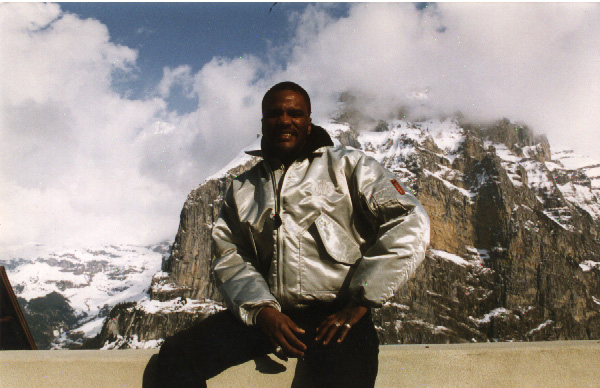 Return To the Crib Crew homepage